Linkage Abroad Study and Vocational Training Pvt. Ltd.
Linkage Abroad Study and Vocational training Pvt.ltd. is professional educational advising agency offering high quality yet affordable and reliable test preparation and accurate advising services for students seeking to study abroad for Australia. We practice improving our processes and services continually so as to seek higher levels of excellence. We provide the students authentic and up-to-date information on the universities and our dedicated and experienced staffs make the application process effective and time saving.
Linkage is a very reliable platform that you can trust upon.We believes in building relationships of trust. We understand that our clients invest immense trust in us respecting this association; we do not under any circumstance compromise on integrity. Despite Nepal having one of the poorest economies in the world, we have always maintained a commitment to placing the well- qualified Nepalese students into the best possible 'right fit' schools in abroad. We always aspire to match students with the institutions that best suit them academically and financially as well as socially. We have very informed and amicable advisors who enthusiastically guide the students from the day they step in Linkage  to the day before their departure to their destination.
Company's objectives is to provide an outstanding educations support to develop student .To maintain quality standard by compliance of quality service to study and education provider. To provide value and quality to standard and education provider .To give relevant, accurate and comprehensive information and advice. To give motivation and encouragement to student towards their study .To cultivate effective environment for IELTS, TOEFL, SAT,GRE and GMAT students. To give various skills to the students for their study .To create skilled human resources to compete in the entire world.  Including mission and vision to be acquaintance as one of the most trusted international educational consulting company in the competitive world. To be instrument in uplifting the living standard of students as well as professionals by pursuing higher education attainment abroad through our affiliate university worldwide. Our mission to empower high sense of nationalism to the heart of Nepali students so that upon completion their particular endeavor abroad they will voluntarily return to their motherland and help to build a strong nation. At a very short span of time it has managed to gain counterparts fromJapan, Australia, USA, Cyprus Denmark, New Zealand and many other countries.We provide language class japanese,Korean,English and many more subject and Bridge Course & Staff Nurse Preparation Class,loksewa aayug preparation classes  computer classes.

Message From MD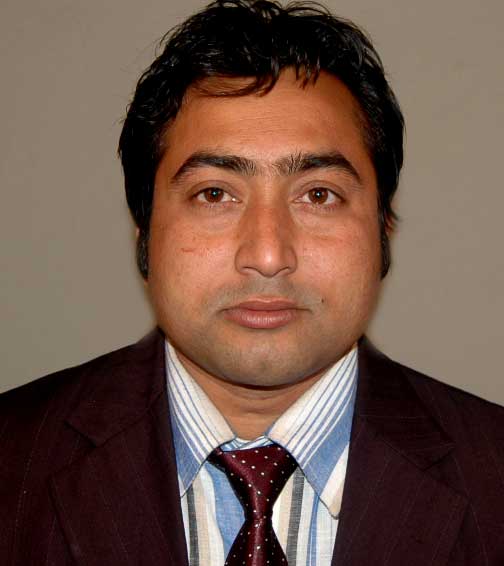 have envisaged a future so bright at Linkage Abroad study & Vocational training Pvt.Ltd. for all the students who come with a hope to study abroad and achieve those fines skills of academic perfection. They will not go undaunted because the focus of the Consultancy is reaching the zenith in all the areas and students will certainly go to great heights. We have established a strong connection with International Universities and Colleges, so as to a gain and provide the students the right link to their future goals. I'm delighted with happiness to be vital part of Linkage Throughout these years. I had lot of experiences to work hand in hand with the colleagues of Linkage and students going abroad as well. Certainly, I had lots of upside downs while working but there were always the colleagues lending me hand with open arms of support.
News & Notices
admin
काठमाडौँको बागबजार भक्तपुर बस पार्कको ठ्याक्कै अगाडी रहेको लिंकेज एकेडेमी प्रा.लीले कोरियन भाषा कक्षा विगत २००८
admin
Bridge Course & Staff Nurse Preparation Class
सुरुमा आउने १०० विद्यार्थीहरुलाइ
Testimonials
Thanks Linkage for helping in achieving my dream of studying here in Canada. This institute is probably the best institute for the youngster's who dreams of abroad study.
I didn't know anything about study aborad before. I was zero when i first met Linkage I get full support to study in UK. very helpful team, i will be remembering you all the time.
I would like to thanks Linkage academy from bottom of my heart. I didn't felt any difficulty in applying for Australia from Linkage. Everyone in
Now I am in among top universities of Germany. This is the proper councelling and guidens of Munich Education Consultancy. Thanks to Linkage  Academy
Our Affiliated Universities